Wake up on the West coast. Nothing says California quite like the Malibu Sunset. Fall in love with its colossal trunk and cascading branches. The kind of glamour that makes you feel like a Hollywood star. But there's nothing worse than a wilting palm. We've got you. Skip to some of the more common issues we've seen with Phoenix Palms.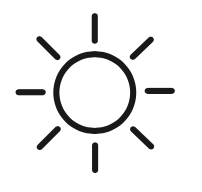 It likes a spot in the sun
It will thrive by a sunny window, on a bright balcony or a sunbathed terrace. It won't be happy in a shady place.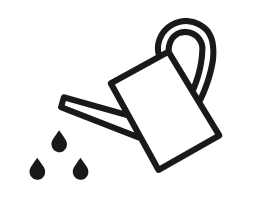 It likes its soil on the dry side
The secret to watering your plant is to understand the soil moisture level.

Poke your finger into the soil – if it feels damp, don't water. Let the top layer of soil dry out. Once the soil is completely dry, water thoroughly until liquid runs out of the drainage hole to nourish the lower roots.

Discard any drained water because the plant doesn't like wet feet and this can cause root rot.

Start with roughly once or twice a week. More in the hot months, less in the monsoon and cooler seasons. It's a bit of experimenting to get to the right balance but don't worry, you'll get it after a bit of trial and error.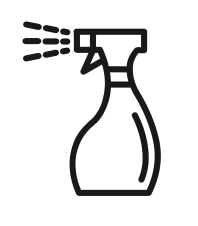 Don't mist
It doesn't like moisture.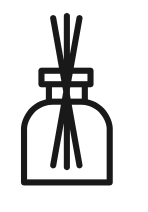 Spa day, once a month
1. Trim off brown leaves if they bother you. Snip off the stems closely to the central trunk.

2. Scrape off any white mould on top of the soil. It's just harmless fungi that lives in the soil. Lightly dust the soil with ground cinnamon.

3. Poke holes in the soil with a chopstick to aerate it and and give your plant a bit of extra breathing room. Sprinkle a tablespoon of vitamins in the soil and massage in.

4. Clean its leaves with a damp cloth to help it soak in some extra sunlight. 😎

5. Spin it around to make sure its leaves are sunned evenly as it tends to grow towards the sun.
Common questions
Why are my Los Angeles Phoenix Palm's leaf tips browning?
Sometimes, if exposed to harsh direct sun in the summer months, the tips of the leaves start to brown. It's an easy fix, just move your plant slightly so that it gets morning sun but not the harsh noonday sun. Increase your watering a bit, water in the evenings to stop evaporation and mist its leaves more frequently.
What is the white fungus taking over my Los Angeles Phoenix Palm?
In the cold and rainy months, it's common for a white substance to aggressively take over the stems and leaves of indoor palms. It may look like fungus but in fact it's a pest called Mealy Bugs. Cut off the infected leaves and spray your plant thoroughly with an organic fungicide once a week for a couple of months.